News > Private Equity > Fundraising
Ventures Platform closes its Pan-African Fund above target
Word count: 564
Ventures Platform has announced the final close of its early-stage and intercontinental fund, at $46m, surpassing its initial $40m target.
Choose ONE Magazine and TWO Articles for FREE when you register an account
Ventures Platform has announced the final close of its early-stage and intercontinental fund, at $46m, surpassing its initial $40m target.
The oversubscribed fund received investments from global investors with an array of top-tier commercial banks, corporates, DFIs, global institutional investors and HNIs, including Standard Bank, International Finance Corporation [IFC], British International Investment, A to Z Impact, Proparco with FISEA, AfricaGrow a Fund of Funds backed by BMZ [German Ministry for Economic Cooperation and Development, DEG and Allianz, managed by Allianz Global Investors], and others.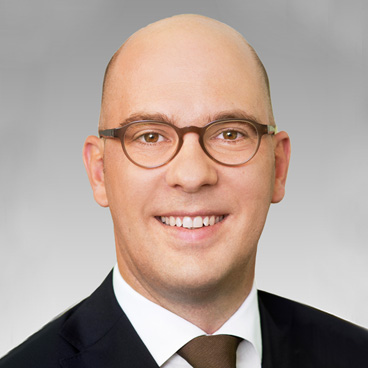 Martin Ewald (pictured), Lead Portfolio Manager, Allianz Global Investors, Impact Investments, said: "In Ventures Platform, we have found an excellent partner generating real impact on the ground by building successful companies utilising their deep experience, network and local expertise. We are looking forward to a fruitful cooperation."
"We feel that start-ups, technology and innovation are central to catalysing Africa's economic potential. We are particularly excited to be contributing towards building a digital and self-sustaining continent and believe that Ventures Platform is well placed with a great leadership team and a solid investment thesis to help achieve these overarching objectives' added Akash Maharaj of the Standard Bank Group.
The new fund will see Ventures Platform double down on backing a cohort of category-leading companies across the continent and will also allow for follow-on investments for portfolio companies, up to Series A.
Ventures Platform has also established an innovative "platform and networks" practice that will provide scalable and world-class post-investment support and value creation to its portfolio companies.
Since the first close of the fund late last year, the fund has deployed new capital and follow-on capital into companies across various verticals and regions on the continent, such as Remedial Health, Moni Notto, and Chargel.
To further consolidate its pan-African reach, Ventures Platform is actively seeking opportunities in regions such as Kenya, Egypt, and French-speaking West Africa.
In addition to the close of the fund, Ventures Platform has made a series of strategic team additions at partnership and senior management level.
The VC firm has added accomplished entrepreneur, investor, and former Principal at pan-African VC firm, Novastar Ventures, Dr. Dotun Olowoporoku, as Managing Partner. Dotun's addition to the partnership brings expertise and new opportunities across areas such as investor relations, corporate governance, international expansion, M&A, and growth marketing to the Venture Platform fold.
In addition, Ventures Platform has appointed Desigan Chinniah as a Venture Partner. Having spent his career as a venture capitalist, serving in leadership and advisory roles across a blue-ribbon range of companies, Chinniah will harness his expertise in product innovation, sales intelligence and developer relations to support Ventures Platform portfolio companies.
Kola Aina, Founder and General Partner at Ventures Platform, said: "We are honoured to have the breadth of both local and global investors who have bought into our vision and who equally are bringing immense value to our portfolio. This is a crowning close to an eventful year in which we made substantial advancements both in the tactical and the proprietary interventions that catalyze our portfolio companies. Dotun's hands-on pan-African experience, from working with both start-ups and institutional investors, brings an invaluable perspective that will help with our continued growth. We look forward to helping our portfolio companies maximise their full potential whilst also consolidating our position as a key and dependable business partner for investors in Africa."