MARKET COMMENTARY: Allan Gray Africa ex-SA Equity Fund
Every month we select a fund manager, active in the African continent, to share his thoughts on the performance of African listed markets (equities or bonds). If you want to be featured in this section, get in touch via editor "at" africaglobalfunds.com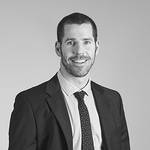 By Rory Kutisker-Jacobson
The Fund had a very poor second half of 2022, declining 9.9% versus the benchmark, which delivered a 6.1% return. As a result, for the full year, the Fund returned -12.6% versus the benchmark at -12.7%. The largest detractors from performance in the second half of the year were our overweight positions in Nigerian and Zimbabwean holdings. In Nigeria, our two largest positions are Seplat Energy and Zenith Bank. Seplat had a very good first quarter in 2022 on the news of an agreement to acquire ExxonMobil's entire offshore shallow water business in Nigeria. Unfortunately, Seplat has since given most of this back, as Nigerian President Muhammadu Buhari first approved and then rescinded his approval of the deal in early August. It appears unlikely that anything will happen prior to the Nigerian presidential election in February 2023. This is disappointing news but, importantly, when we value Seplat, we attach no value to the deal being consummated, and we still find it very attractive at current prices. Zenith Bank is the largest bank in Nigeria by market capitalisation. Its share price has been flat in US dollars over the last six months, but it is down 16.7% for the full year. There is no obvious catalyst for a rerating, but today it trades on less than three times earnings and a dividend yield of over 12%.
In Zimbabwe, our two largest positions are in Delta and Econet. The Zimbabwean government has introduced a number of measures to bring local inflation under control and improve the access to foreign capital. We think these are positive measures. However, as the currency has weakened by more than 500%, share prices, when measured in US dollars, have fallen dramatically: For the full year, Delta is down 62% and Econet 81%.
The economic environment in Zimbabwe is likely to remain turbulent, but we continue to see substantial value for long-term, patient investors. Both companies continue to navigate the operating environment and trade at a substantial discount to replacement value.
On the positive side, one of the largest contributors to performance in 2022 was also a Zimbabwean-related company, Zimplats, which remains one of the largest shares in the Fund. Being underweight commodities stocks hurt relative performance, as two of the largest stocks in our benchmark, Ivanhoe Mines and Perseus Mining, both rallied more than 30% in the second half of the financial year.
Despite the poor performance of the past few years, we remain extremely excited about the Fund's long-term prospects. We own a number of companies that have strong local franchises, trade on single-digit multiples and have decent growth outlooks. Many of the companies in which we are invested continue to grow their underlying earnings in local currency and US dollar terms, and yet their prices continue to contract. We do not know when sentiment on Africa will change but, in many respects, it feels like a coil that is getting tighter and tighter and is ready to spring at any moment. During the quarter we bought Panoro Energy and sold CIB Egypt.