News > Private Equity > Fundraising
RisCura targets R2bn for new impact-focused debt fund
Word count: 450
RisCura is raising capital for its impact debt fund and will raise up to R2bn over the next three years, Africa Global Funds has learned.
Choose ONE Magazine and TWO Articles for FREE when you register an account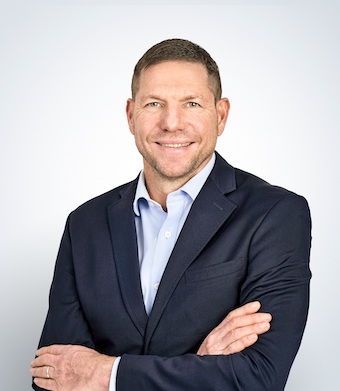 RisCura is raising capital for its impact debt fund and will raise up to R2bn over the next three years, Africa Global Funds has learned.
The Fund aims to give institutional investors, such as retirement funds, a way to impact South Africa's key development priorities especially job creation.
"The goal is to provide a stable source of funding for commercially competitive impact and development projects that align to both South Africa's National Development Plan (NDP) and the UN Sustainable Development Goals (SDGs)," said Glenn Silverman, Investment Strategist at RisCura.
"We're targeting R2bn as making a difference in this space takes fairly significant amounts of money," Silverman said.
Structured as a fund of funds, the RisCura Impact Debt Fund aims to deliver both measurable, positive impact as well as market-related investment returns. The fund of funds structure allows investors to gain exposure to a diverse portfolio of opportunities, and also helps to manage risk.
"Imagine if you've only invested in one fund and it experiences a disastrous credit event. This could wipe out 5-10% of the portfolio. In a fund of funds, this risk is mitigated through diversification as the number of counterparties multiplies," Silverman said.
RisCura has identified the underlying funds it would like to invest in, 90% of which are South African based.
Sectors the fund is likely to target include green energy and infrastructure, with job creation, poverty alleviation and BBBEE [broad-based BEE] credentials also being key considerations.
Once the fund has reached R500m the minimum investment amount will be lowered to R20m to accommodate smaller pension funds, or even high-net-worth individuals and family offices. Investors will need to be prepared to commit to an initial three-year investment period during which time assets will effectively be locked up but with liquidity available thereafter with six months' notice.
"Retirement funds and other institutional investors are not blind to the myriad social and developmental needs facing South Africa. But finding ways to invest their pools of capital to directly address these issues is not always easy," said Silverman.
The RisCura Debt Fund is part of its Impact Fund Series, which also includes an equity and a property fund.
Most of the underlying investments in the funds will be unlisted.
"We've always focused on helping our clients to find ways to ensure their members are financially secure when they retire or fall ill. But what if the environment and society they retire into are on the point of collapse or the health system they need to rely on is failing? This is the question driving us to create new solutions for our clients. Sustainable financial returns can only be generated and later used in a healthy society and environment," Silverman concluded.