News > Private Equity > Fundraising
Kleoss Fund II exceeds more than 50% of target size at first close
Word count: 563
Kleoss Capital has reached first close for its Fund II of R600m, more than half of the total targeted fund size of R1bn.
Choose ONE Magazine and TWO Articles for FREE when you register an account
Kleoss Capital has reached first close for its Fund II of R600m, more than half of the total targeted fund size of R1bn.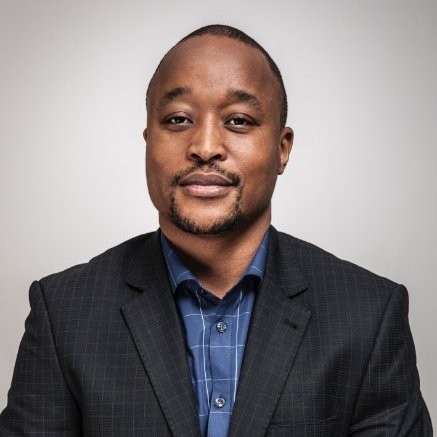 Hale Matsipa (pictured), Kleoss' CEO, said: "We are very excited with our first close exceeding more than 50% of our fund target size of R1bn. We have 18 months from 30 September 2021 (being first close) to reach our target of R1bn and are well on our way to achieving this."
Similar to Fund I; Fund II will be a South African Mid-Market Growth Strategy.
While Kleoss Fund II will invest solely in South African companies, South African companies with international exposure or international growth ambitions will be considered.
Target sectors include consumer facing industries, service industries, general industrials, TMT, education, and financial services. No mining companies or real estate companies will be considered, save for mining services related companies.
Kleoss believes that the South African Mid-Market sector remains a compelling investment opportunity.
"The entire Mid-Market Private Equity sector in South Africa is showing good momentum in terms of investor appetite and deal flow. We've recently seen a plethora of new and experienced managers come to market across the spectrum of various themes within the private markets sector. 'Nothing is more powerful than an idea whose time has come,'" Matsipa said.
Zain Laher, Partner, added: "As we begin our journey into Fund II, we continue to draw on lessons learnt from Fund I, which has proved itself to be resilient during the COVID-19 pandemic. The Mid-Market sector in SA is very compelling for this new vintage. COVID-19 has been terrible for the economy but, at least in terms of our continued mandate, we are now able to test the resiliencies of businesses as we explore new opportunities."
"Deal pricing ingenuity will be key for us. Some sellers are not desirous of doing deals in a COVID-19 weakened macro environment; structuring smart outcomes for both sides will be key. Our maiden deal for Fund II in the education sector, which will be announced separately, has shown some smart structuring in the form of downside protection and has a high ESG including a job creation impact," he said.
Investors in the fund include 27four Investment Managers and RisCura.
Chad Potter from 27four Investment Managers commented: "Backing Kleoss and its strategy of investing in mid-market companies for growth further supports the objectives of the 27four Black Business Growth Fund and its partnership with the Jobs Fund in transforming the private markets industry and providing capital for inclusive growth that can lead to strong returns for our investors and sustainable job creation and broader social impact within South Africa. 27four Investment Managers is excited to be backing an experienced fund manager committed to these investment objectives and we are confident that, in Kleoss, we have chosen the right partner to help deliver on these goals."
Andrew Van Biljon, Executive, RisCura, added: "We are excited to begin the journey of Fund II with Kleoss Capital. We have been observing the team over the past five years (since their inception) and have seen positive results in their management of Fund I. As we continue to support upcoming BBBEE managers within private markets, we are pleased to be able to allocate to Fund II on behalf of our clients and look forward to excellent results from the team."