News > People Moves
CDC hires Coverage Director for Ghana
Word count: 515
CDC Group has appointed Kwabena Asante-Poku as Coverage Director for Ghana.
Choose ONE Magazine and TWO Articles for FREE when you register an account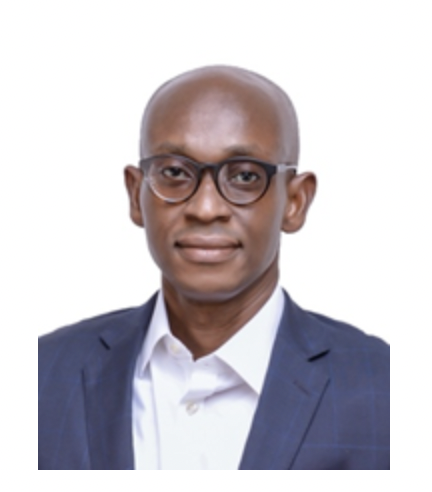 CDC Group has appointed Kwabena Asante-Poku as Coverage Director for Ghana.
The new position will amplify the DFI's presence in West Africa and strengthen its reach across the continent.
Based in Accra, Asante-Poku will lead CDC's on-the-ground operations in Ghana, working to manage and strengthen the firm's portfolio and to originate new investment opportunities.
Joining CDC's Africa coverage team, Kwabena will work on deepening the partnership between Britain and Ghana, and building relationships with key government stakeholders, local private sector businesses, entrepreneurs, and several key stakeholders across the country.
Asante-Poku joins CDC after a 14-year tenure at PwC, where he served as a Partner in Advisory Deals and the Head of Transaction Services in Ghana and Nigeria, providing directed high-level mandates in corporate finance, due diligence, and business strategy across several sectors, including financial services and telecommunications.
Prior to his role at PwC, Asante-Poku was an independent consultant in the UK.
He started his career at Unilever in Ghana.
Asante-Poku is a Ghanaian national and holds an MSc in Finance and Management from the Cranfield School of Management, a BSc in Applied Accounting from Oxford Brookes University, is a Chartered Accountant and a CFA Charterholder.
Commenting on his new role, Asante-Poku, said: "I am delighted to take on this remarkable opportunity as CDC's Coverage Director for Ghana, during this critical juncture in Ghana's development trajectory. Ghana's projected GDP growth of 4.4%, the fastest since the pandemic began, signifies a dynamic market brimming with diverse businesses and industries that are open for investment. I am eager to get to work on building relationships with leaders of these industries and innovative entrepreneurs, bringing CDC's patient and flexible capital to transactions that align with the organisation's strategic objectives and helping bolster sustainable economic growth in Ghana."
The appointment comes as the DFI embarks on a new 5-year strategy designed to channel its capital toward scaling the vast economic opportunities throughout Africa, while also meeting pertinent development challenges.
The new approach reiterates the organisation's invigorated strategic objective to invest for productive, sustainable, and inclusive growth in Africa.
Tenbite Ermias, CDC's Managing Director for Africa, said: "We are pleased to welcome Kwabena as our Coverage Director for Ghana. The expansion of CDC's Africa Coverage team reflects our dedication to building on the opportunities and trends that we see across the continent. Kwabena's appointment will allow us to heighten our presence in the West African region and execute our strategic objective of investing for productive, sustainable and inclusive growth."
"Kwabena's investment expertise across a range of industries along with his deep knowledge of regional markets will be a strong asset to this organisation. In his new role, I am confident that Kwabena will help us deliver a bold and long-term investment programme in Ghana and beyond."
CDC's current portfolio of investments in Ghana comprises 43 businesses, which support more than 11,000 jobs.
The DFI's investments span a broad range of sectors, including infrastructure, financial services, health, construction and real estate, and agribusiness.
Its growing portfolio in Ghana is valued at over $160m.