News > Investors
AWIF Initiative gets $60m from institutional investors
Word count: 687
The Arab Bank for Economic Development in Africa (BADEA), the Motor Industry Retirement Funds (MIRF) and Copartes Pension Fund have invested $60m in the African Women Impact Fund (AWIF) Initiative.
Choose ONE Magazine and TWO Articles for FREE when you register an account
The Arab Bank for Economic Development in Africa (BADEA), the Motor Industry Retirement Funds (MIRF) and Copartes Pension Fund have invested $60m in the African Women Impact Fund (AWIF) Initiative.
The AWIF is an Initiative of the Economic Commission of Africa (ECA) together with its partners: UN Women, the Office of the Special Envoy on Women, Peace and Security of the African Union Commission, and the African Women Leadership Network. It has been established in collaboration with the Standard Bank Group as lead sponsor, MiDA Advisors as key strategic advisor, and RisCura as the investment manager and provider of manager development and support services.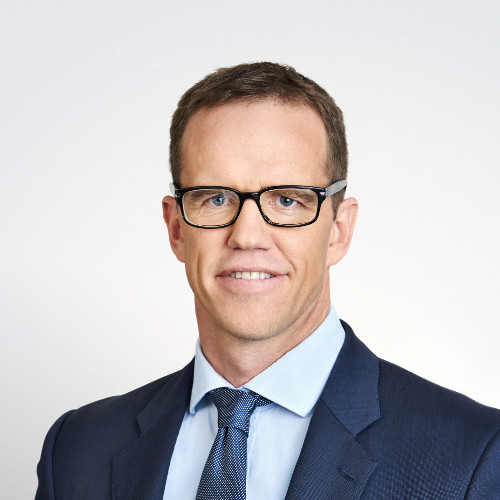 Malcolm Fair, CEO at RisCura (pictured), said: "We believe that investing with women-led asset managers supports empowerment for women in all of society. With 20 years' experience in supporting diverse and start-up investment managers on the African continent, we are excited to manage the investments of the African Women Impact Fund and continue the journey of empowerment."
"The commitment by African institutions to the AWIF Initiative assists us in attracting potential global institutional investors on the next fundraising drive," he added.
The initial $60m commitment includes $15m from BADEA, and $45m from The Motor Industry Retirement Funds (MIRF) and Copartes Pension Fund in South Africa.
MIRF and Copartes have agreed to bring their $45m in assets recently allocated to developing start-up women fund managers in South Africa under the AWIF Initiative.
Adam Essat, MIRF and Copartes Principal Officer, said: "Through our initial commitment of $45m to the AWIF Initiative, we hope to show that institutions on the African continent believe in and support this Initiative and its objectives. We encourage global investors to take action and invest alongside us in facilitating diversity, development and empowerment in bright and unstoppable Africa."
Dr. Sidi Ould Tah, Director General at BADEA, said: "I believe this fund will accelerate fundraising and capital allocation by female fund managers on a transformative level. It is through barrier-braking initiatives such as these that together, we can create a sustainable and scalable investment environment that drives inclusive growth for all who live in Africa."
The AWIF Initiative's primary purpose is to overcome the systemic barriers and investor biases in the asset management industry, by enabling and promoting women-owned and women-led funds on the African continent.
The funds will provide capital to existing women owners and women fund managers across different asset classes and African regions.
With an ambition to raise up to $1bn over 10 years for women fund managers, this first-of-its-kind initiative is well positioned to enable economic stimulus through sustainable and gender-inclusive capital growth opportunities.
The Standard Bank Group sees gender equity as both a fundamental human right and a business imperative.
Lindeka Dzedze, Global Markets Head: Strategic Partnerships at Standard Bank and Chairperson of the AWIF Executive Committee, said: "Without the economic empowerment of women, the vision to raise Africa's financial output cannot be realised. Understanding this, Standard Bank supports the AWIF Initiative to raise the profile of established women-owned and women-managed funds that participate in listed and private markets, and short-term private debt."
Aymeric Saha, CEO of MiDA Advisors, added: "We feel that work on gender economic empowerment within the financial sector is not only a necessity for further economic development across the continent, but is also wholly feasible with the right partnerships and programming. We look forward to the future successes of the fund managers selected, and to the impact they will in turn have in their home markets."
According to Antonio Pedro, acting Executive Secretary, ECA, AWIF aims to address the fundamental gap in women's access to financial tools.
"As a result, the fund contributes to the achievement of several Sustainable Development Goals (SDGs), including SDG 1 that calls for an end to poverty. Supporting emerging African female fund managers will accelerate the representation of women-led funds. This will help close the current gender gap in labour markets, promote the emergence of women fund managers and entrepreneurs, address identified barriers to attracting capital in a sustainable manner, and increase economic output, job creation, and women's economic empowerment and prosperity," he said.