News > Private Equity > PE Industry News
Convergence Partners Investments Rebrands to Solcon Capital
Word count: 554
Convergence Partners Investments has rebranded to Solcon Capital as the Company launched a big push to empower global deep tech growth through platform economics.
Choose ONE Magazine and TWO Articles for FREE when you register an account
Convergence Partners Investments has rebranded to Solcon Capital as the Company launched a big push to empower global deep tech growth through platform economics.
Convergence Partners Investments was the first vehicle structured as a permanent capital vehicle in the Convergence Partners stable.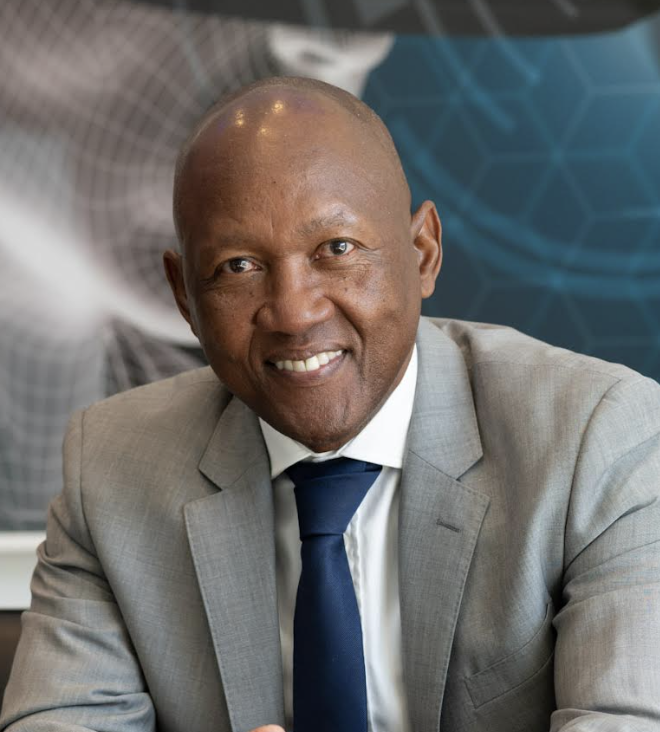 Andile Ngcaba, Chairman (pictured), remains firmly invested in and continues to drive the growth at Convergence Partners, which will continue to focus on private equity through its current and future digital infrastructure funds.
Under the new brand, Solcon will focus on international deep tech investments in Generative AI & Large Language Models (LLM), Synthetic Data & Big Data, Cybersecurity, and Quantum Computing across South Africa, India, and Southeast Asia, leveraging scale through platform economics.
Solcon is working on its flagship AIbased investment management platform, Solcon 360 to be unveiled at its 20th anniversary celebrations this October.
This platform will enable investment companies to manage pipelines, VDR, and operations of their portfolios more effectively.
With its own Large Scale Language Model (LLM), Solcon 360 will allow investment companies to capitalise on Generative AI and build custom models tailored to their investment needs.
As part of the rebranding, Solcon also announced the appointment of Pramod Venkatesh as CEO, starting August 1, 2023.
He will spearhead the global growth of the company. Pramod has extensive experience in managing and building Deep Tech companies ground up garnered from Silicon Valley.
Prior to joining Solcon Capital, Pramod was the Group CTO of inq. where he was responsible for building products & solutions around AI, SDN & Edge Computing.
Ngcaba said: " Solcon Capital has 20-year history of innovation and disruption through investments in companies that have built undersea cables, long-haul fibre, Big Data etc. In this new chapter, Solcon Capital will be known as one of the leading global Deep Tech investment companies. We are excited to bring onboard Pramod Venkatesh, with extensive experience in Silicon Valley and expertise in building deep tech companies. Pramod will execute Solcon Capital's 2035 strategy. With Pramod at the helm, we will continue to disrupt deep tech and are excited to show what the future holds."
Brandon Doyle, Director, Solcon Capital, added: "The exponential growth of Convergence Partners in the past 20 years and our geographic expansion to new Asian markets makes this strategic move of rebranding our permanent capital vehicle to SolCon Capital timely and ideal given the strides we have made. We welcome Pramod to drive our global deep tech strategy and ensuring we make use cutting edge technologies to assist us with portfolio management."
"The technology sector has undergone some incredibly transformative changes with significant innovations in AI, LLM and Space Tech which have already begun to dramatically reshape the global business landscape. As a Deep-Tech Investor along with our rich two-decade-long history in Africa, Solcon Capital has been a fundamental driving force behind the radical transformation of the Continent's tech ecosystem. As we step confidently into the future, we remain committed to leveraging our global portfolio to extend our African footprint, while concurrently investing in African deep-tech companies in their global expansion efforts. I am profoundly grateful to the shareholders, directors, and the Chairman for entrusting me with the responsibility of spearheading Solcon Capital on its journey towards actualizing the 2035 Deep Tech strategy," said Venkatesh.